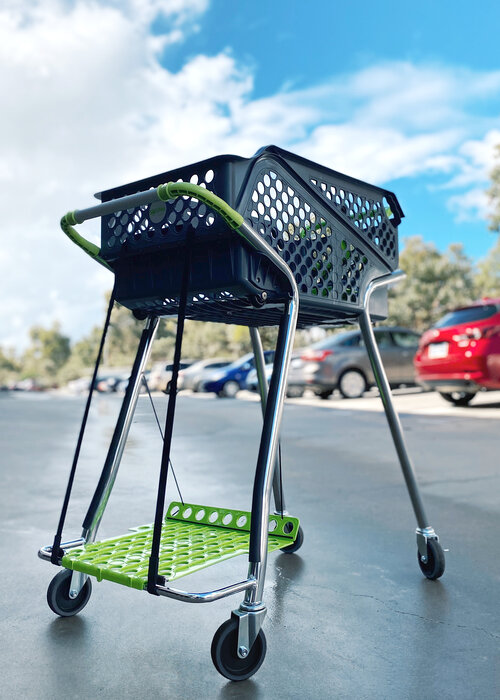 About Shoppacart
Shoppacart is a personal shopping cart.
Stylish, easy to navigate and weighing in at only 27lbs, it offers the ultimate in convenient, clever shopping.
Designed to be effortlessly loaded to and from your car, smart folding legs and ingenious elastic straps protect vehicle interiors and exteriors and enable it to fit into all but the smallest of car trunks.
Where possible, made from recycled materials and a predicted ten-year life span, Shoppacart ticks all the sustainability boxes.
With everyone so worried about keeping their hands sanitized and social distancing, to be able to take your own, clean shopping cart to the shops is a great way of reducing risks and staying healthy during these tough times.
Accessories including a bag hook, cup holder, bulky goods shelf and a smart phone mount respond to the needs of today's grocery shoppers.
Buy now